Garden Grove, California - PDE TECHNOLOGY CORP., a leading manufacture in the
data storage solutions
industry is announcing the new DUOSTOR, highly flexible, portable data storage solution. The DUOSTOR allows users to choose various storage options to backup and protect their data. DuoStor is the answer to the new age of personal storage using the latest technology. DuoStor uses a very compact form factor and includes two hard drives in a single drive sized unit with plug-n-play eSATA (3 Gbps) and USB 2.0 interfaces. DuoStor's flexible functionality is powered by the Silicon Image SiI 5744 processor, a recently announced addition to Silicon Image's SteelVine Storage Processor family.


The SiI 5744 is capable of higher thru-put with advanced RAID functions including RAID 0, 1, SAFE 33, SAFE 50, and JBOD. DuoStor is marketed for OEMs, VARs, and System Integrators for value add solutions. Duostor will be an exciting new storage solution with twice the capacity within the same footprint. Application of mirroring and RAID functionality ensures data protection as a precautionary method to HDD failure. DuoStor expands user options with more user friendly flexibility through fast or safe modes. DuoStor is the new technology that sets the new standard for notebook and desktop data storage solutions. DuoStor will be aimed at the backup, video, and portable data storage markets.



PDE will offer DuoStor as a turnkey solution
as well as a building block for a customized solution. PDE can provide custom solutions based on any of Silicon Image's SteelVine storage processors. PDE can help bring a product to market from start to finish or individually through any part of the process. Design, Engineering, Prototyping, Tooling, Production, Integration, and Packaging solutions can be tailored as a partner with PDE Technology. Customization is our specialty from corporate branding identity to unique fabrication techniques for competitive visual appeal and efficiency. Production units available in Q4.


PDE Technology has partnered with Silicon Image on many successful storage solution projects. "We are thrilled that PDE Technology has chosen the SiI 5744 for their DuoStor product. PDE's innovative packaging and easy-to-use interface is a great example of what top-notch designers can accomplish with our SteelVine Storage Processor technology." said, Alex Chervet, Silicon Image's Sr. Manager of Storage Marketing.




"We are extremely happy with the performance of our storage solutions based on the Silicon Image family of storage processors." said Chris Merchant, CEO, of PDE Technology Corp. "By using this technology PDE is able to provide easy to use, performance based storage solutions to our value add partners."




PDE provides Integration of Production, Design, and Engineering for high performance, reliability, and secure structured solutions for data storage and VARs (Value Added Resellers) compatibility. PDE Technology emphasizes quality and 100% customer satisfaction through ISO 9001 certification and premium line of products with RoHS compliance. As an OEM (Original Equipment Manufacturer), PDE strives towards new revolutionary designs in data storage solutions with speed, security, functionality, and better space economy to accommodate your daily tasks and effective data management. We offer only the best in products such as: network cables, enclosure solutions, CD/DVD duplicators, custom enclosures, rackmount servers, RAID/JBOD, drive modules, notebook drive kits, accessories, and more.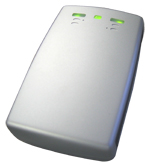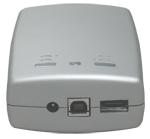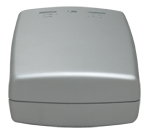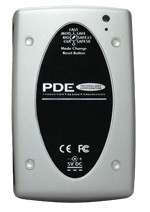 Note: PDE Technology, DuoStor, Silicon Image, and Steelvine are trademarks, registered trademarks, or service marks of PDE Technology and Silicon Image respectively.